Megy Apricots and Fitorganik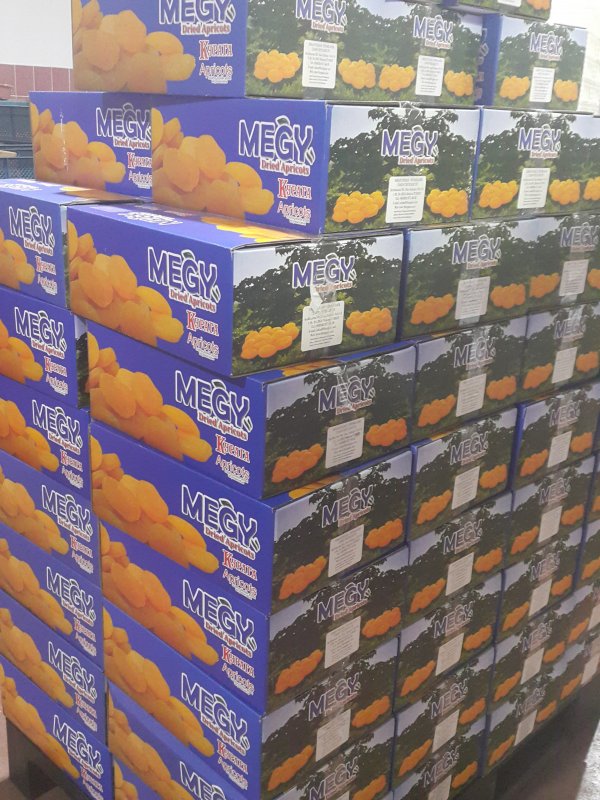 Turkey is the world's single largest apricot producer and Malatya Province in the southeastern part of the country is the principal apricot producing region. Most of Malatya's apricot production is marketed in dried form and represents about 65 percent of the world's dried apricot output and each year 80-110 thousand tonnes of dry apricots are exported to approximately 100 countries. Turkish Dried Apricots are well known in the world market for its superior quality, large production and commercial size. The quality and characteristics of the product is unique in the world.


We care human health. Our Food engineers test control about all microbiological test and all insanitary objects at every stages of production and packing instant for all our products.
Dried apricots stay in sulphured rooms for 6 hours to protect from microorganisms harm. After that, apricots continue to dry under the sun. Sulphured Dried Apricots; are treated with SO2 in order to provide colour retention and longer the shelf life .The colour of this type changes from light yellow to orange.The SO2 content is max 2000 ppm for European countries and between 2500-3000 for USA and others. Also if the buyer needs a special content it can be adjusted as well.The colour is lighter as the SO2 content increase.

Realibility,Price and Quality are our criterias for being a good supplier of dried apricots and other dried fruits.
We are manufacturer and exporter.
We can supply different packing of dried apricots.